Posts Tagged 'marriage proposal'
Choosing the right engagement ring is a complicated task in number of aspects.
Most men will agree that choosing the proper manner to propose marriage is quite difficult but choosing the right engagement ring is even harder.
In our last post we gav
e you tips about original marriage proposals and we feel that it's only fair that now we will help you choose her dream ring:
1. Family comes first- Some families take huge importance in the engagement rings which is why you should always consult the family first. It would be highly unpleasant if you will buy an engagement ring while your fiancé's family had an antique engagement ring prepared for the big moment for ages. Only if the family hasn't gotten big plans for the engagement ring- feel free to move to the next steps.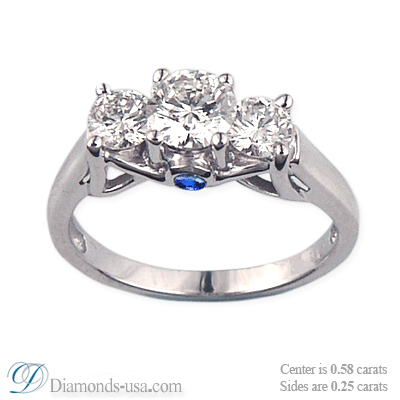 2. Think of your woman's personality- choosing an engagement ring can be a good indication of how well you know your wife. For example- if she is classic you might want to choose a classic solitaire ring for her. If she has a colorful personality you should consider getting her a non traditional topaz or an emerald ring.
Try thinking about which characteristics best represents your woman and try to translate it in terms of jewelry.
3. Think about your woman's lifestyle- Lifestyle is a very important aspect to be taken into consideration when shopping for a ring. If your woman is having a rather modest lifestyle, perhaps she won't feel comfortable with wearing a huge diamond. If your woman has an important role at work, make sure to get her the appropriate ring that won't steal too much attention and would look solid. Jewelry is something that we all pay attention to and it's important that it will represent us in the right manner.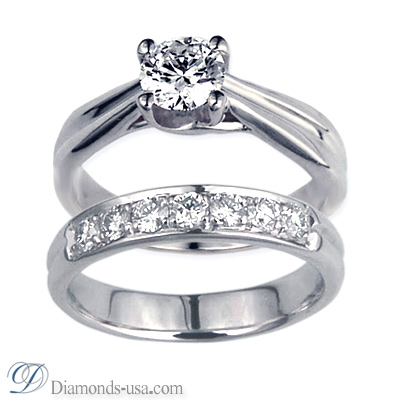 4. Consider her esthetic taste- is she a gold person? Does she prefer white gold or silver? Which type of jewelry does she wear on a regular base? Although you might not notice these details everyday, this is something you should keep track for while shopping for a ring. An engagement ring is a piece that your wife is supposed to be wearing at all times which is why it is crucial that it will suit her taste.
5. Comfort- jewelry can be quite annoying if they are at the wrong size of too large or clumsy. Try not to get anything too heavy and make sure that the size is correct. Buying a ring that is comfortable to wear is the key to success.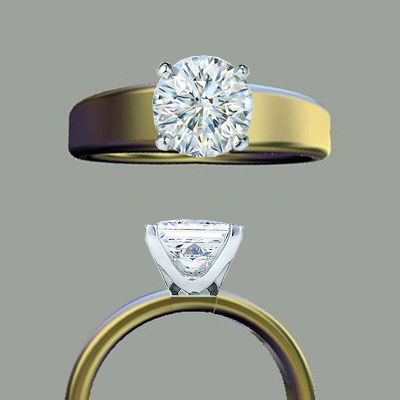 These instructions might seem complicated at first but our main tip is to stay attentive to your woman's needs and wishes and the rest will follow.
When it comes to popping the big question, many fiancés -to -be find themselves lost in their thoughts in the un-certainty of how to propose. Everyone wants their proposal to be an event to remember but most of us aren't sure how to execute those big
expectations to reality.
To help all of the lost souls and confused couples, we assembled a list of the most romantic marriage proposals. All you need to do is to lay back, read this post and choose your method of choice:
The traditional proposal- some of you may feel that it's too casual but the truth is that there's nothing more exciting than a guy kneeling on the floor and simply asking his woman to become his wife by presenting a beautiful ring to her. This type of proposal fits best traditional seeking couple who enjoy keeping things under control and not going over the top. It's a sweet and thoughtful gesture your woman will love for sure.
(From planetgreen.discovery.com)
The treasure hunt proposal- if you are an adventurous couple, this type of proposal might fit you like a glove. The treasure hunt proposal could include a ring being stashed into a restaurant meal that the bride to be will discover while eating her food or planting clues all over the house that will eventually lead to the big question and the engagement ring.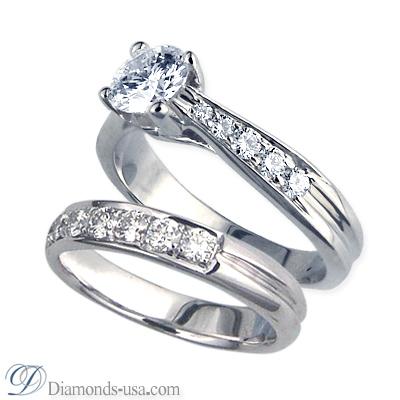 The adrenalin rush proposal- if you are more of an extreme couple and you find all the ideas above being completely boring- you must think of a creative way to celebrate your love. An extreme proposal might take place in the sky, while skydiving or in the water, while scuba diving. This will be one of those proposals you end up telling all your friends about as well as the next generation and to be honest- who doesn't want to tell his grandchild that he proposed to his grandmother in the sky?
(From socalpixels.com)
The traveling proposal- if you aren't low on a budget, taking your fiancée to be for a romantic trip within the country or abroad could be a wonderful opportunity for you to end the vacation with a proposal she will never forget. Think of it as the cherry on top of an ice cream- you both get the chance to enjoy a lovely vacation and to make it truly unforgettable- you will come back from it engaged!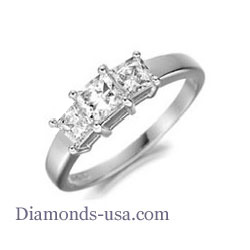 In the sky proposal- if your fiancée has always dreamed about taking a romantic flight or a romantic cruise- this is the perfect opportunity for you to make her dreams come true. Rent a helicopter and take your fiancée to the skies, literally or enjoy a lovely private cruise together and just when you are both feeling euphoric from the experience- get down on one knee and pop the big question.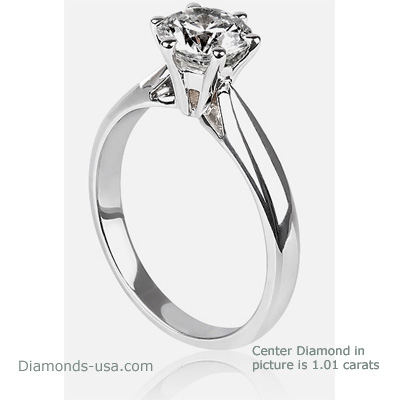 The sky writing proposal- if you are a person of big dramatic gestures, proposing with a huge sign or with sky writing could be perfect for you. Take your beloved woman for a picnic or even for a simple stroll down the park so that she won't suspect anything and just as you kiss with the trees in the background- show her your true intentions with the help of the sign. Once she's overwhelmed with the gesture- present her with the engagement ring and be certain that she will not refuse!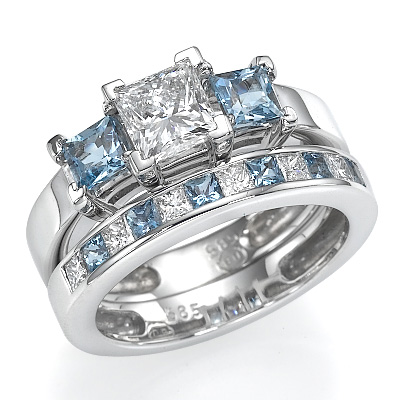 The public proposal- this proposal is not meant for all of you shy private seeking couples but it will surely fit like a glove for a woman who loves being in the center of attention. If your bride to be belongs to the second category- arrange a family gathering or take her to a public location such as a football game or to a club and then, with all eyes on you, pop the big question. Your wife will surely feel like the queen of the ball and look at the bright side- she will feel badly not to accept your proposal.
(From beachweddingshawaii.com)
Remember that it doesn't matter if you propose quietly or with a big bang as long as there is love. Be sure to be sincere with your proposal and choose the proper engagement ring and everything else will fall into place.