Choosing the right engagement ring is a complicated task in number of aspects.
Most men will agree that choosing the proper manner to propose marriage is quite difficult but choosing the right engagement ring is even harder.
In our last post we gav
e you tips about original marriage proposals and we feel that it's only fair that now we will help you choose her dream ring:
1. Family comes first- Some families take huge importance in the engagement rings which is why you should always consult the family first. It would be highly unpleasant if you will buy an engagement ring while your fiancé's family had an antique engagement ring prepared for the big moment for ages. Only if the family hasn't gotten big plans for the engagement ring- feel free to move to the next steps.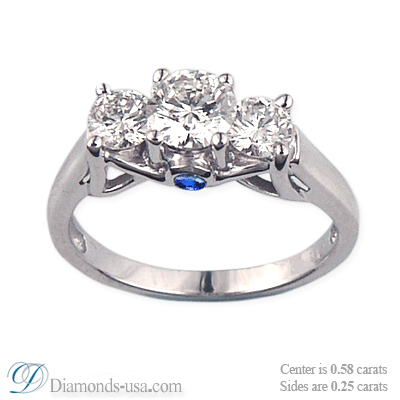 2. Think of your woman's personality– choosing an engagement ring can be a good indication of how well you know your wife. For example- if she is classic you might want to choose a classic solitaire ring for her. If she has a colorful personality you should consider getting her a non traditional topaz or an emerald ring.
Try thinking about which characteristics best represents your woman and try to translate it in terms of jewelry.
3. Think about your woman's lifestyle- Lifestyle is a very important aspect to be taken into consideration when shopping for a ring. If your woman is having a rather modest lifestyle, perhaps she won't feel comfortable with wearing a huge diamond. If your woman has an important role at work, make sure to get her the appropriate ring that won't steal too much attention and would look solid. Jewelry is something that we all pay attention to and it's important that it will represent us in the right manner.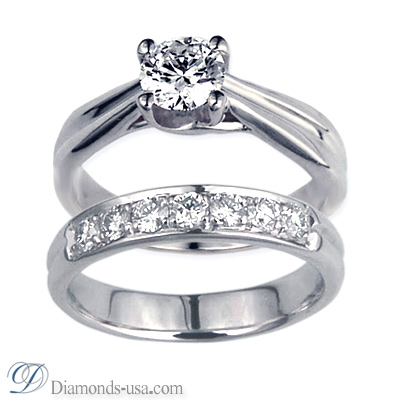 4. Consider her esthetic taste- is she a gold person? Does she prefer white gold or silver? Which type of jewelry does she wear on a regular base? Although you might not notice these details everyday, this is something you should keep track for while shopping for a ring. An engagement ring is a piece that your wife is supposed to be wearing at all times which is why it is crucial that it will suit her taste.
5. Comfort- jewelry can be quite annoying if they are at the wrong size of too large or clumsy. Try not to get anything too heavy and make sure that the size is correct. Buying a ring that is comfortable to wear is the key to success.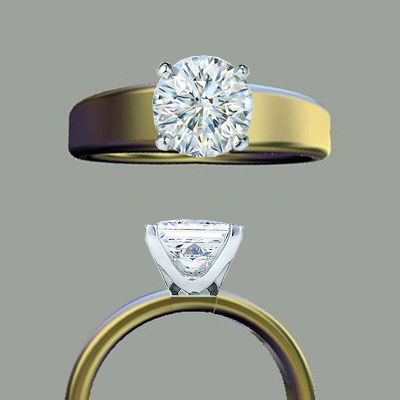 These instructions might seem complicated at first but our main tip is to stay attentive to your woman's needs and wishes and the rest will follow.