Jewelry, much like shoes or purses, can either make or break an outfit. Since jewelry claimed such a dominant presence in the fashion world, it's becoming a common knowledge to know that there are changing trends and tendencies in the world of our beloved gemstones and metals.
Who sets these trends?
Just like in the world of fabrics and clothes- the designers are usually the ones that dictate which jewelry we would want to purchase next season. However, we can't just credit the designers for morphing our stylish taste- celebrities have an important part in it as well.
How many times have we seen your favorite celebrity wearing a piece of garment or jewelry that you immediately wanted to have?
The designers may decide which jewelry will be trendy next season, but the celebrities are the ones that literally take off the jewelry from the runway and eventually make us fantasize about those wonderful pieces.
What are the current trends in the jewelry world?  Here is a sneak pick: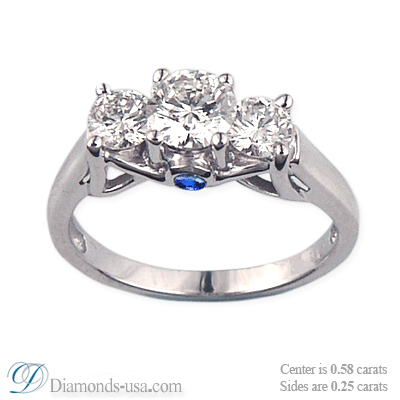 Colorful diamonds- It was probably Jennifer Lopez that made this trend such a huge success back in 2001 when she received an amazing pink diamond engagement ring from her than fiancée- Ben Affleck.
Ever since we began stepping out of the traditional world of clear diamonds and into a world filled with colors.
Nowadays if we take a look at the red carpet we can spot multicolor diamond necklaces and earrings and so it's safe to say that this trend is here to last.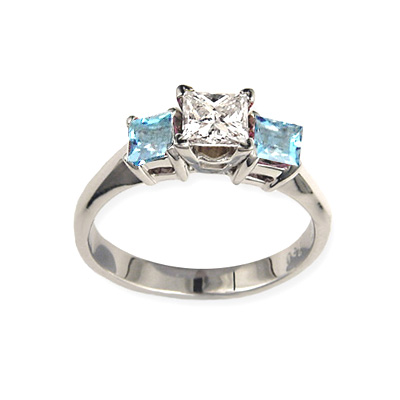 Eco friendly jewelry- it has been very trendy to become aware of our environment and therefore it's no wonder that this trend has also touched the allegedly superficial world of fashion: from the growing population of vintage clothes and jewelry to the predictions of an ecological end to the planet by designers such as Alexander McQueen RIP and Vivienne Westwood in their collections- it was only a matter of time before this trend will find its way to the world of jewelry as well. Vintage jewelry, jewelry made of organic parts or recycled pieces are now all the rage in the world of the precious bijoux.
The most important trend in terms of jewelry is the growing awareness to the blood diamonds issue which is becoming more and more important for jewelry consumers all over the world.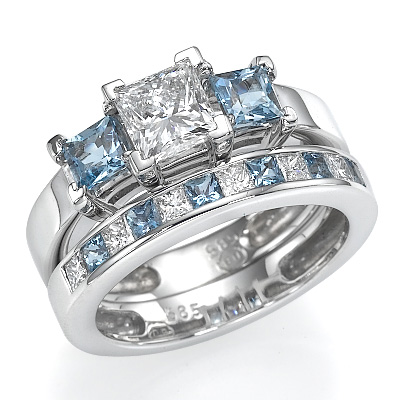 The statement necklaces- statement necklace is the easiest way to make an appearance with no effort. You can wear a simple black dress and add a dominant necklace to the ensemble and surprise, surprise- you end up looking amazing.
The leader of this trend is undoubtedly the Parisian fashion house of Lanvin- they were putting jaw dropping necklaces on the runway before this trend became a worldwide mania. Although many of us can't afford a piece of jewelry made by Lanvin, surely we could find a similar interpretation that will suit our taste.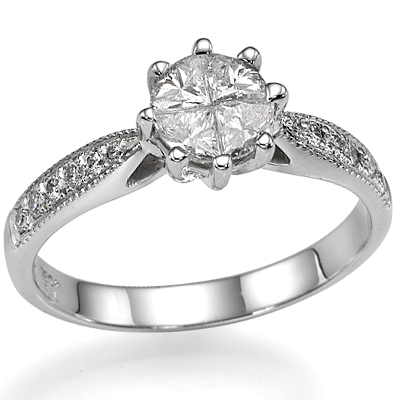 Cuffs- when we think of basic jewelry, bracelets are probably the last to pop in mind after rings, necklaces, earrings and diamonds. However, these days the cuffs are a popular trend and we cans spot on every fashionable lady's arm.
Cuffs from all sizes, colors and textures are currently all the rage in the world of jewelry and they came to replace the classic tennis diamond bracelets most of us learned to love so much.
Although it's nice to purchase a trendy jewelry now and then- nothing can replace a timeless classic piece.
We encourage you not to invest huge amounts on jewelry that might run out of style during the course of the season and to invest it in jewelry that will forever be classic. Nothing is quite as classy like diamonds.