Since the launch of Lady Gaga's video with Beyonce for the hit song "Telephone" the worlds population can be divided to two groups of people- those who have seen the video and those who haven't.
The video- filled with sponsorships, references to oth
er famous moments in pop culture and provocations- almost made us forget that Gaga is also a brilliant style icon.
When it comes to style, Gaga is a devoted artist – her performance cannot be completed without the right piece of jewelry.
In the 2009 VMA's for example- Gaga decorated her impressive Jean Paul Gaultier gown with a massive tribal necklace and who can forget Gaga's recent appearance at the amFar wearing a total look of white makeup and white pearls decorating her angelic looking face.
When it comes to jewelry Lady Gaga likes to make a splash- she only wears statement pieces such a massive gold rings and big plastic bangles.
Gaga loves to sparkle which is also why she usually integrates jewelry in her clothes like the amazing couture Armani dress she recently wore or her crystal bodysuit for the "Poker face" video.
If you wish to look as sparkly and as bright as Lady Gaga but not as outrageous, all you need to do is to interpret her current outfits for the "Telephone" video into wearable items that we can all use.
Take for example Lady Gaga's risky chain outfit from the video that can be easily interpreted into a nice chain necklace that can be worn with a summer dress or with a cute top.
Who can forget Lady Gaga's eccentric yellow tape outfit that can be interpreted into a fancy diamond ring or a yellow diamond pedant.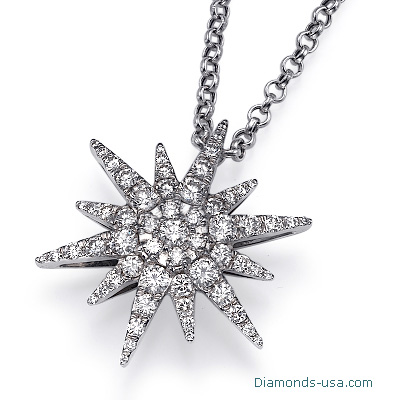 Making a statement like Lady Gaga is easy with the right pieces of jewelry. If you wish to make a performance gaga style, make sure you accessories yourself with a nice statement necklace or with a massive cuff bracelet.
If you wish to imitate Gaga's fellow star in the Telephone video- Beyonce, you can accessorize yourself with a diamond Tennis bracelet just like the hot starlet did in the video.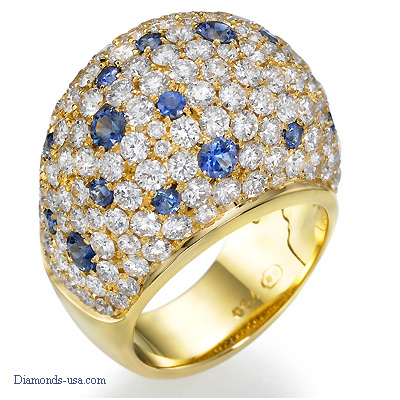 The key to look like your favorite video vixen is by having fun with everything you wear. Make sure you choose jewelry you will enjoy and remember that nothing is as enjoyable like diamonds.